Podcast: Play in new window | Download
One of my goals (I won't say resolutions) for 2015 is to consistently post show notes, and to treat this blog as, well, more of a blog. So here's to new beginnings.
If you are on Ravelry, please join me in the Kitchen Stitches group. I'd love to get to know my listeners better! Also, please consider leaving an iTunes review if you like what you hear  , so that more people can find the podcast.
What I've Been Doing
This weekend we visited the Houston Museum of Natural Science. Here are some pictures from the Samurai, Egyptian, and Battleship Texas exhibits. If you are ever in the Houston area, I highly recommend taking a trip to HMNS. It's awesome!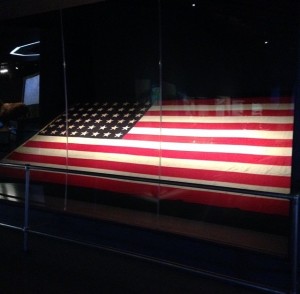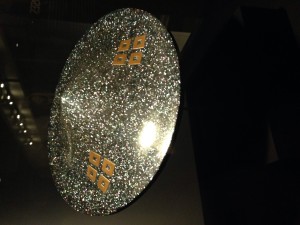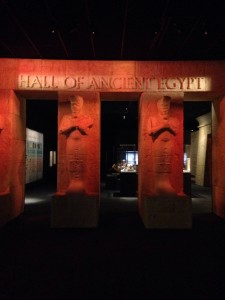 WIPs (Works in Progress)
Spinning
Cross Stitch
Still working on the 12 Days of Christmas Sampler from The Frosted Pumpkin Stitchery. Almost done!
Enabling and Acquisitions
Malabrigo Rios in Coco
Ella Rae Lace Merino Chunky in colorway 500 (Turquoise Brown)
Leafy Mitts pattern by Marin Melchior (not on Ravelry)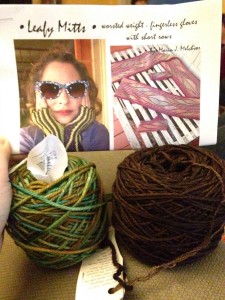 Winner for Christmas All Year Long KAL (October – December)
crazyknittingfool
In the Kitchen
Buffalo Chicken Chili
Modifications: I used the meat, shredded, from a rotisserie chicken from the grocery store deli instead of ground chicken. I also left out the celery salt and dried cilantro, since I didn't have it on hand. I used a little less than 4 cups of chicken broth (probably about 3 1/2 cups). Finally, I cooked it on the stovetop rather than in a slow cooker. I combined everything except the cream cheese in a large pot, then put the cream cheese, in pieces, on top. I brought the mixture to a boil, then turned it down to medium low to simmer, covered, for a while. I didn't time it – just until the cheese had melted through and mixed in well, probably an hour or so.
Marshmallow Swirl S'mores Fudge – From Sally's Baking Addiction: Irresistible Cupcakes, Cookies, and Desserts for Your Sweet Tooth Fix by Sally McKenney