Podcast: Play in new window | Download
I hope everyone had a nice, restful 3-day weekend, if you were lucky enough to have Monday off! I know I really enjoyed that extra day. I always feel like that extra day is just a little gift. And then I completely waste it. 😉
What I've Been Up To
We didn't do a whole lot over the weekend, but we did get a hike in on Saturday at Brazos Bend State Park. I think we saw about 20 alligators.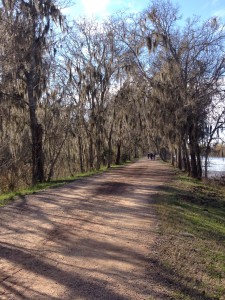 We went out to eat a couple of times. We had lunch at Beck's Prime on Sunday, which is good, but overpriced. Then, on our unanticipated kid-free night, we ate dinner at Great W'kana Cafe, which was delicious.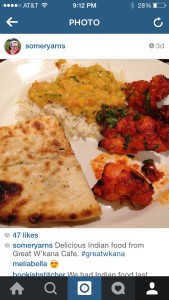 Finished Objects
WIPs (Works in Progress)
Spinning
Cross Stitch
Still working on the 12 Days of Christmas Sampler from The Frosted Pumpkin Stitchery. Almost done!
In the Kitchen